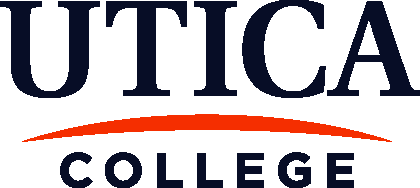 Utica College Academic Policies
Netiquette
"Netiquette" is civil and respectful behavior in electronic communication, including discussion forums, chat services, email, videoconferences, and social media. Such behavior is essential to the integrity of the academic environment and the free exchange of ideas.
In order to keep your communication academically professional and appropriate you should avoid:
Personal attacks. The subject under discussion is always the content of the idea and not the characteristics of the person expressing that idea.
USING ALL CAPITAL LETTERS IN A SENTENCE, which implies you are yelling at the reader.
Using many exclamation points to end your sentence as this also implies you are yelling at, or are very upset with, the reader!!!!!!!!
Writing offensive or sarcastic messages.
Sending numerous emails with the same point in a short period of time.
In order to keep your communication professional, remember the following principles:
Always respect the opinions of others and keep your opinions positive. A robust discussion will have disagreements, even strong disagreements, but should not degenerate into personal attack.
Always avoid offensive, rude, and sarcastic messages. If you receive a message of this nature, do not respond in the same tone. If this type of communication continues from someone, inform your faculty member.
Never send a message when you are angry or upset. Leave it in draft form, walk away, and review it later after you have calmed down.
Utica College is committed to maintaining an open and free learning environment. Violations of the netiquette policy may result in disciplinary action, including being referred to the Student Judicial Process for violation of the Code of Student Conduct.